Entre em contato conosco:

Telefone e Whatsapp: 22 2623.7554 / 22 99760.5238
Email: eventos@lp-lf.com
Weddings and Social Events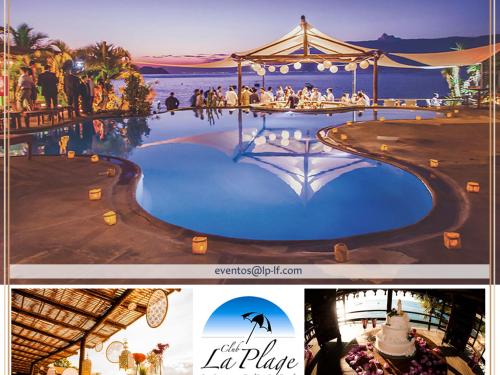 Club La Plage offers a unique and differentiated structure for your event. It has a large covered space and a beautiful outdoor area, both of which are made even more pleasant by the stunning view of João Fernandes beach.

Another distinguishing feature of Club La Plage is its private beach. In front of the beach, a sand space reserved for your guests. In this space, the performance of wedding ceremonies and other types of events, unite the relaxation and the stripped-down environment of a beach town, with the exclusivity and comfort of a Club.

The restaurant has a varied and tasty menu typical of the beach. Including seafood, noble meats and several other options. It offers a varied buffet where the client can choose between formal or informal dinner presented in mini portions, stations and cocktails.
Corporate events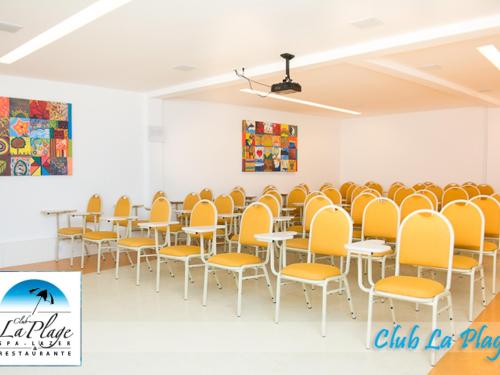 Club La Plage has a brand new convention hall with capacity for up to 60 people classroom or auditorium, furniture for this format, projection equipment and air conditioning.

In addition to this room, the Club has several perfect locations for the Coffe break and group lunches, from open and relaxed space overlooking the sea to the most reserved place inside the restaurant.
Lunch and Groups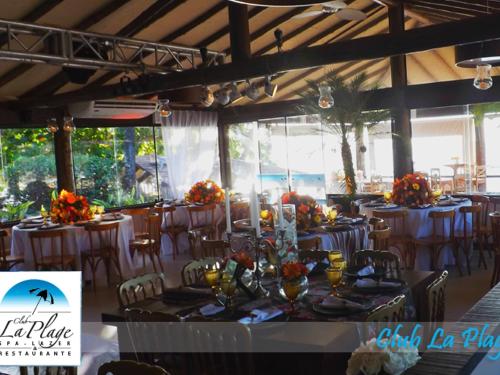 We serve groups for lunch from 15 to 200 people, with a free and varied Buffet. For special cases of a la carte lunch, dinner, coffee break or other services, please contact us that we specially prepare, according to the group's profile. For more information ask your budget, or contact the Events sector through the email eventos@lp-lf.com.
Groom Testimonials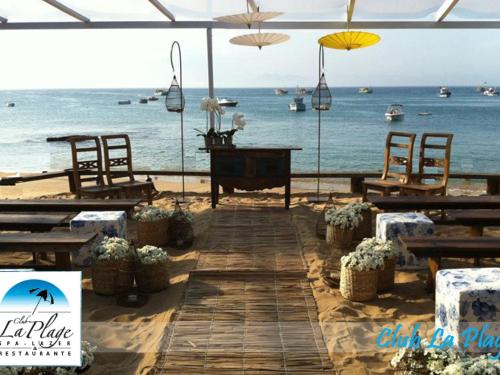 Michelle and Fabiano - April 2014



"Dear friends of La Plage, Victory, Sabrina, Arilton, Ale and all who made our day so long past Thanks for everything, for the contacts, for the caring, the attention, the service! God was always in charge of our lives and could not leave to be when we chose La Plage and the team to fulfill our greatest dream !! Thank you very much for everything! "- Michelle A. Bastos
Inoã and Vinícius - March 2014



The party was PERFECT !!! It could not be better! Thank you so much for all the patience you had with me, taking all doubts and being super cute all the time! The service was great and we loved everything! "- Inoã Viana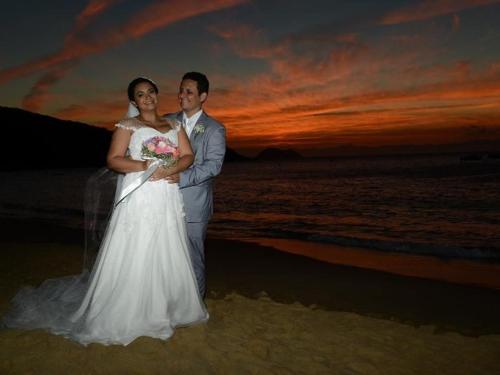 Laura and Alex - July 2014



"I want to thank you for all the care and care that you and the whole La Plage team have given to us, my wife and I were delighted from the first minute we arrived at the hotel, first of all by the inevitable memories of our marriage and then by the commitment of all in providing us the best, from the special arrangement of the room, to the wonderful gift of yesterday's lunch.To be able to taste all those dishes from our wedding dinner, it was a wonderful time trip !! We always knew that choosing La Plage for our wedding, it was a wise choice, but this weekend, it gave us the certainty that we made the best choice of all !! La Plage is a magical place !! It is great to know that next year, we will be able to return to this singular place and find the natural beauties it offers, the care and attention of a team dedicated to serving well, the warmth of a safe, comfortable and beautiful hotel and the memories of the day that marked n Ours lives! Luciana, Victoria, Arilton and all the team of La Plage. Thank you so much!!!"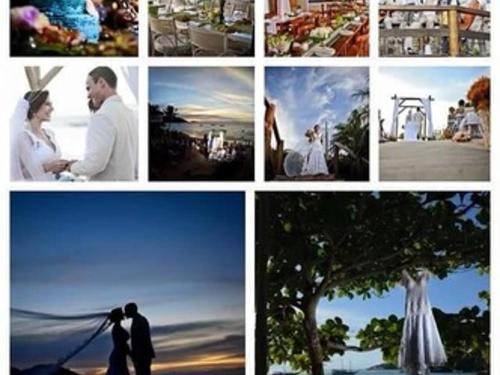 Laís and Mannel - May 2015



"I would like to thank those responsible for this dream: Club La Plage, Victoria Cavalare and team: very kind and professional for us!"